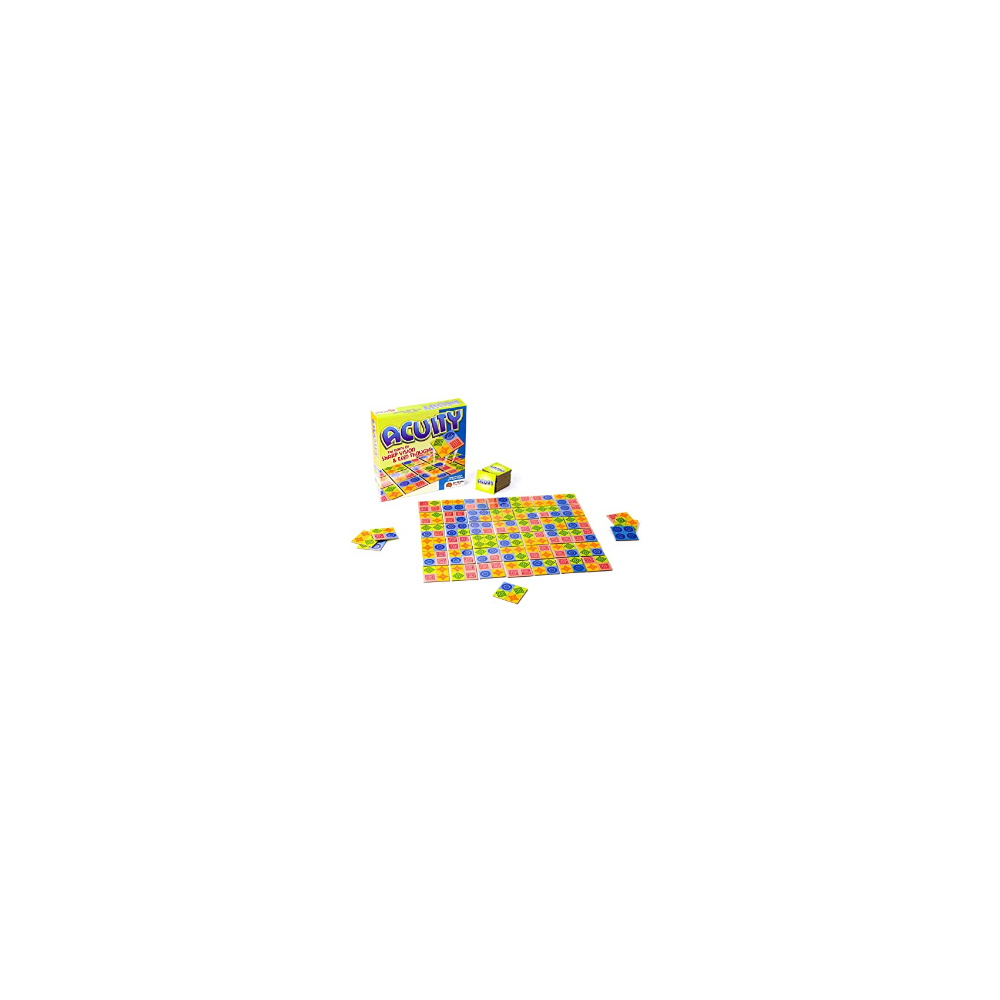 ---
Product Media
Acuity
The Game of Sharp Vision & Keen Thought!

For reinforcing visual spatial skills, pattern recognition, and quick mental processing, Acuity is a brilliant choice! – And full of zest too!
Players must race against each other – or work together – to discover and match hidden patterns in the tiles' arrangement.

First, 36 wonderfully durable and vibrantly mind-bending pattern tiles are set out in a grid. Then, it's up to you to match them up with the remaining 34 tiles.

However – Here's the kicker: None of the tiles actually match. Not one... All 70 are different!

In order to find matching patterns, players have to look at either the two adjacent sides of two tiles, or the four adjacent corners of four tiles.

Search, scrutinize, analyze, and try your best not to get hypnotized by the vibrant and vivid patterns as you match up as many tiles as possible.